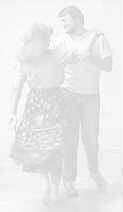 August 15 -
dancing to recorded music
; caller(s) TBA
Please note that these summer dances (at least for 2015) will be to recorded music and not to a live band. With their permission, we will be using music from Charleston's own ContraForce​, so it will be a quality program that we can all have fun to!
Special Monthly Dance
New Dancer's Workshop with our caller, from 7:30 PM - 8:00 PM
Learn Contra dance basics for a more enjoyable experience.
Dance from 8 PM. – 10:30 PM
Emerald Ballbroom
1333 Omarest Drive
Columbia, SC 29210
Please bring clean, soft-soled, non-marking shoes. Thanks!
USC Students! Join the Carolina Contra Club to keep up with regional dances! Follow them on Facebook Carolina Contra Club