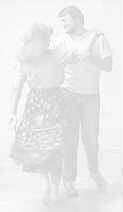 April 25 - Skeeziks and Victor Gascon
Special Dance Emerald Ballroom
New Dancer's Workshop with our caller, Victor Gascon, from 7:00 p.m. to 7:30 p.m. - Learn Contra dance basics for a more enjoyable experience.
Time 7:30 p.m. – 10:30 p.m.
Dance
Directions from the SC State House on Gervais at Assembly Street to the Emerald Ballroom:
1. Head north on Assembly St toward Lady St (0.9 mi)
2. Turn left onto US-76 W/Elmwood Ave (1.1 mi)
3. Continue onto I-126 W/US-76 W (0.9 mi)
4. Take the Greystone Blvd exit toward Riverbanks Zoo (0.2 mi)
5. Turn right onto Greystone Blvd (0.8 mi)
6. Turn left onto US-176 W/Broad River Rd (0.9 mi)
7. Turn right onto Omarest Dr (499 ft) Destination is on the left: 1333 Omarest Dr. If the parking lot is full, Emerald Ballroom has made ar-rangements for dancers to park in the lots nearby since the businesses are closed at night.
General Admission $8*
Student Admission $5 (with student ID)
Please bring clean, soft-soled, non-marking shoes. Thanks!
*Prepaid admissions may be purchased for future dances at the discounted rate of $7. Prepaid admissions can be given as gifts and are good for up to a year after purchase.
USC Students! Join the Carolina Contra Club to keep up with regional dances! Follow them on Facebook Carolina Contra Club